Service in sincerity, ingenuity in details
---
A number of projects started, go all out for customers
Spring to start busy - cranes lifting asphalt plant's parts, workers are in their own positions to work orderly, "seize the gold construction period, to ensure the completion of the task."
During the May Day labor holiday, the staff of XUETAO GROUP are busy in the construction line, they were working overtime, catching up with the progress, rushing for the time limit, comprehensively combing the daily work content, strict construction quality, strict management of operation safety, strict control of the construction schedule, in order to complete the target task and unremitting efforts, the construction site is a scene in full swing!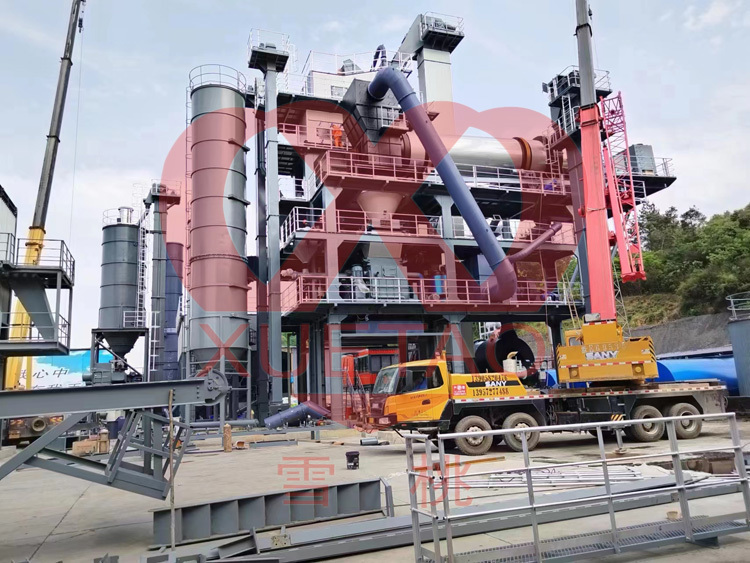 jobsite in Zhejiang Province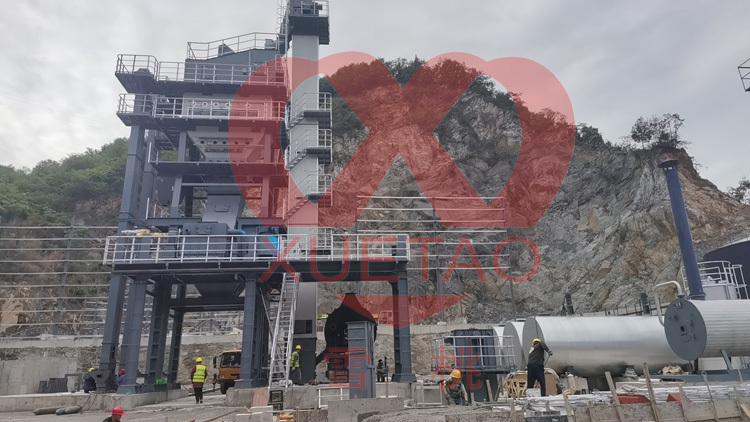 jobsite in Hubei province
Asphalt mixing plant installation is a very complex and fine process, need a variety of technology and experience support.
It is reported that before delivery, under the premise of ensuring the quality of the project and meeting the requirements of the owner's use and construction period, our technical team has developed and optimized the construction scheme of each project site through a scientific way. After the completion of the installation of the main building, our construction team will carry out detailed installation of electrical, etc., these work require exquisite construction skills and strict quality control. To ensure the safety and stability of the asphalt mixing plant.
In the later stage, our company will send experienced technicians to jobsite to carry out commissioning and training the operator, to ensure the asphalt mixing plant can work smoothly and operator master professional skills.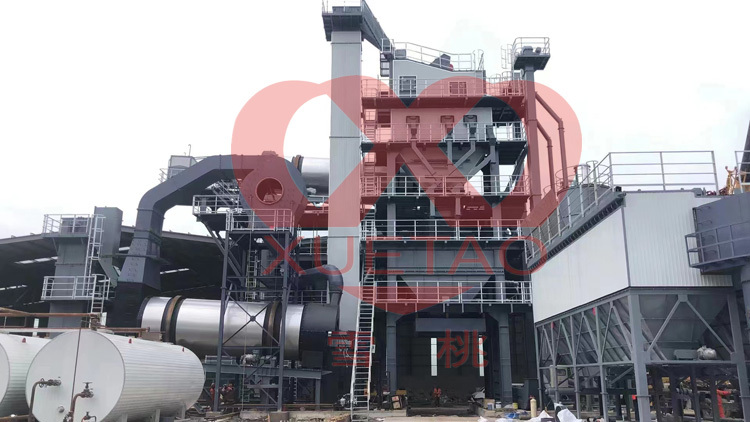 jobsite in zhejiang province
Every "roar" of the machine is the voice of the power of construction, and every flow of sweat is paving the way for a better future!
The attitude of striving for perfection of the construction team was highly praised by the owner, and the person in charge of each project site also expressed more full confidence in the future cooperation.
In the next stage, XUETAO GROUP will continue to closely track, to ensure the smooth production of asphalt plant, reach up the highest production. Our after-sales service team will continue to provide customers with comprehensive and thoughtful service!