Excellent in Quality, Craftsman in Heart, Sincere in Action
---
In April, the policy of the the Belt and Road should not only be implemented, but also provide better quality services.
With the gentle breeze, the beginning of spring is a busy season. As a professional road equipment manufacturer, our company takes on social responsibilities to make common progress in the development of industry while carrying out people-oriented technological innovation. Meanwhile, our company actively participates in the national infrastructure construction and contributes our effort to the construction of Chinese power. As an important participant of the the Belt and Road, the cooperation and development between China and Russia have become increasingly diversified, bringing infinite impetus to the economic development of both countries. Moreover, the cooperation constantly benefits the people of both countries and improves the quality of people's life.
After the construction started at the beginning of this year, there were a quantity of orders for foreign trade and domestic trade. We have been mobilizing the front-line production staffs to seize the time and catch up with the schedule. Only in this way can we ensure the quality and quantity and deliver goods in time. In January alone, our orders increased by at least 35% compared with the same period last year, which is a good start to our future development.
A set of asphalt mixing plant equipment we shipped this time is about to arrive in Russia. The global shipping routes and container markets are rising in an unimaginable trend. However, foreign customers still chose the asphalt mixing plant of Xuetao under the pressure. The first reason is that our company is applied in this industry and has high cost performance. The second reason is that the equipment we provide is stable, efficient and of excellent quality.
We are skilled in packing and shipping with tacit team cooperation. The picture below shows the delivery site on February 8. We can see a set of asphalt mixing equipment was being loaded and shipped to Russia.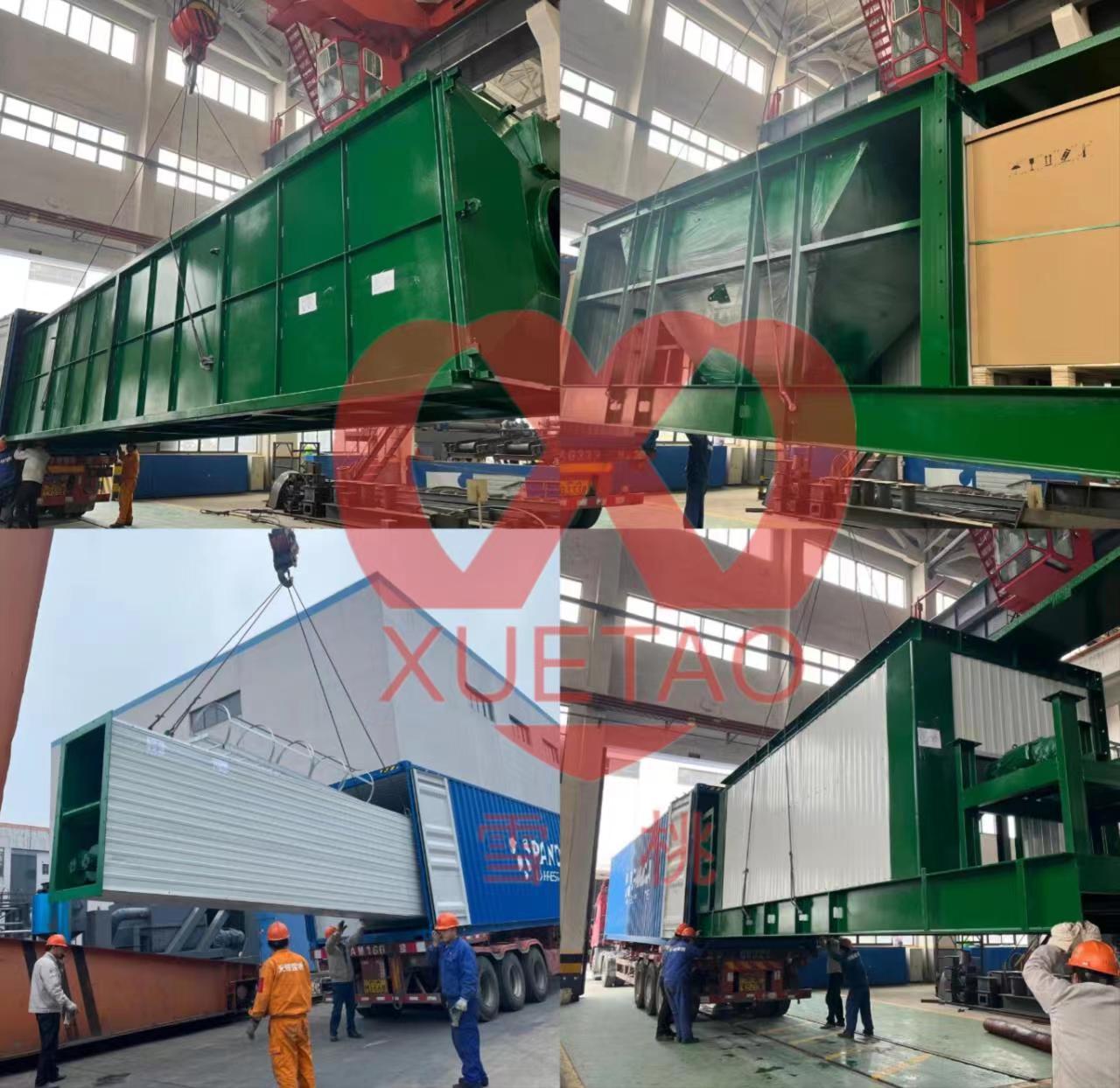 We have always adhered to mutual benefit and win-win results, taking into account the interests and concerns of all parties and seeking the convergence of interests and the largest common denominator of cooperation. In the follow-up cooperation, we hope to reflect wisdom and creativity of all parties and to give full play to their strengths and potentials.