GOOD NEWS! --- A new asphalt plant into operation in Jiangxi
---
Early in the morning, lively firecrackers resounding in Annan Dingxin New Materials Co., Ltd., indicating the new asphalt mixture production station completed and officially put into operation! "Good Luck!", "Booming Business!"…. Guests gave their best wishes and warmest greetings to the owner.
This project was designed by CXTCM. According to the jobsite situation and local government environmental protection requirements, IH·AMP260(3000+)/PRD2000 is the best option. This is the second such plant in Ganzhou, Jiangxi province.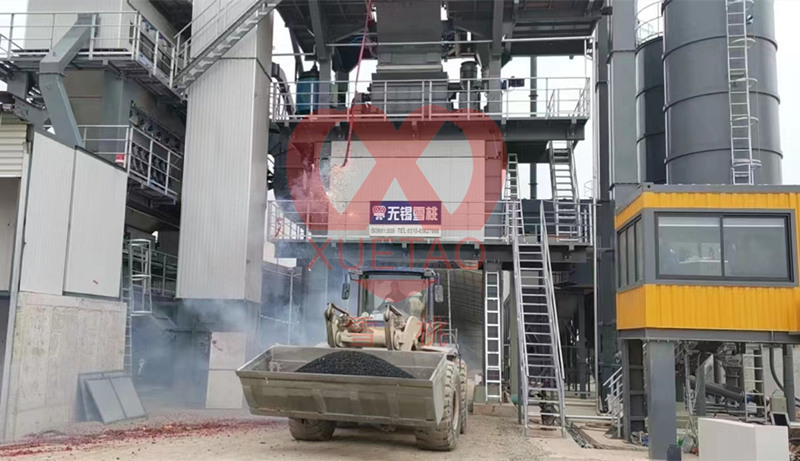 IH·AMP series asphalt plant was developed by CXTCM. Short in height and environmental friendly are two most prominent advantages. Improved to be production line from high tower type, the highest point of the plant is within 20m. So the whole plant can be installed in a standard factory. Equipped with smoke & dust collection and processing devices, along with noise eliminating devices, it can fully meet the requirements for environmental protection.
The project is implemented step by step. And the factory is expected to be completed next year. By then, it will achieve 100% organized emission, and environmental protection effect will be better.