The 5th Asphalt Mixing Plant National Vocational Skills Training Opened at Xuetao Group
---
Abstract: OnJan.5th,The5thAsphaltmixingplantNationalvocationalskillstrainingopenedatxuetaogroup,about40traineesfromrelevantcompany'sattendedthetraining.  At8:30inthemorning,openingceremonywasheldatxue
Abstract:
On Jan. 5th, The 5th Asphalt mixing plant National vocational skills training opened at xuetao group,about 40 trainees from relevant company's attended the training.
At 8:30 in the morning, opening ceremony was held at xuetao group, leaders from Xuetao Group and all trainees attended it. After the ceremony, the first lecture about "the Structure and Composition of Asphalt Mixing Plant" and "Road Asphalt" was held by general engineer of Xuetao Group, Mr Huang Zhiming. Through the lecture, trainees had a deep and complete understanding about asphalt mixing plant.
The training lecture about electrics, mechanical, operation about asphalt mixing plant will be held by the engineers of Xuetao Group, and it will last 4 days. The training is mainly aimed at providing service for operating and maintenance the equipment.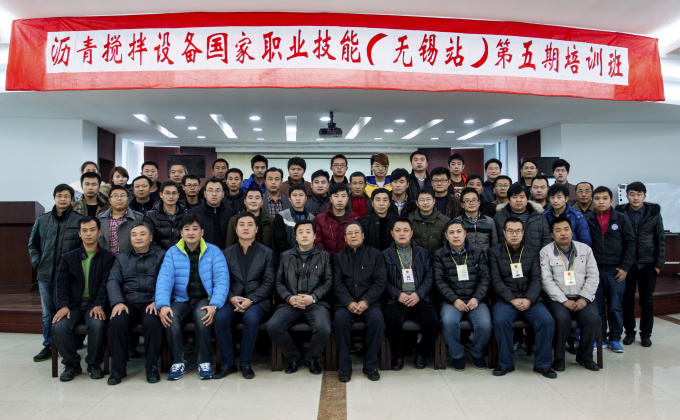 Group photo of engineers and trainees