Happy New Year Party
---
On Jan. 29, just before the Chinese New Year Holiday, Wuxi Xuetao held a party to thanks for their staffs' hard working, especially the after-sales service staff because of their hard but outstanding work from jobsite to jobsite throughout the year and their families who took very well of their own family, thanks for their understandings and supportings. Mr. Wu, who is in charge of the after-sales department, extended a warm welcome to the all for this dinner. He said, "Because of the COVID-19, it was really a very hard year for all of us. But we all survived and did the work very well. It is great!"  He emphasized "The main job of the after-sales department is to install our equipment and offer services for our customers. It is very important for good experiences of our customers to our company and our products." He hoped everybody remember this and expected to do better. At the end of his speech, he raised his glass and drank with everyone "For our past year and a prospective new year! "Please enjoy yourself! But don't be drunk!" He warmly reminded. Mr. Zhang Liqing, the family presentative, who spoke on behalf of all families. He expressed thanksful for the good platform offered for their families and said they would continue to support their other half for the work. At last, he wished the company a better tomorrow! Then, Mr. Zhang, the general manager of the company, toasted the dinner and annouced the start of the dinner. Everyone toasted and expressed their best wishes each other. The lottery activities and emotional songs pushed the party to high. "Fish" is a quite good word in Chinese meaning "surplus, more", especially around New Year. The company prepared one big fish to everyone as a New Year gift. Hope everybody "nian nian you yu". Wish everybody a bright future! HAPPY NEW YEAR!   General Manager Mr. Zhang spoke   Engineering Department's Manager Mr. Wu Spoke   Engineering Department's family representative spoke    
On Jan. 29, just before the Chinese New Year Holiday, Wuxi Xuetao held a party to thanks for their staffs' hard working, especially the after-sales service staff because of their hard but outstanding work from jobsite to jobsite throughout the year and their families who took very well of their own family, thanks for their understandings and supportings.
Mr. Wu, who is in charge of the after-sales department, extended a warm welcome to the all for this dinner. He said, "Because of the COVID-19, it was really a very hard year for all of us. But we all survived and did the work very well. It is great!" He emphasized "The main job of the after-sales department is to install our equipment and offer services for our customers. It is very important for good experiences of our customers to our company and our products." He hoped everybody remember this and expected to do better. At the end of his speech, he raised his glass and drank with everyone "For our past year and a prospective new year! "Please enjoy yourself! But don't be drunk!" He warmly reminded.
Mr. Zhang Liqing, the family presentative, who spoke on behalf of all families. He expressed thanksful for the good platform offered for their families and said they would continue to support their other half for the work. At last, he wished the company a better tomorrow!
Then, Mr. Zhang, the general manager of the company, toasted the dinner and annouced the start of the dinner.
Everyone toasted and expressed their best wishes each other. The lottery activities and emotional songs pushed the party to high.
"Fish" is a quite good word in Chinese meaning "surplus, more", especially around New Year. The company prepared one big fish to everyone as a New Year gift. Hope everybody "nian nian you yu". Wish everybody a bright future!
HAPPY NEW YEAR!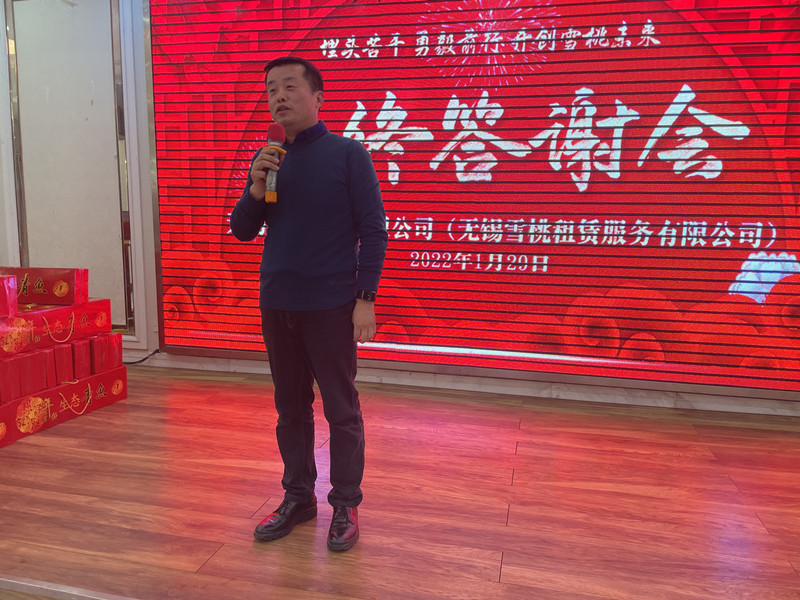 General Manager Mr. Zhang spoke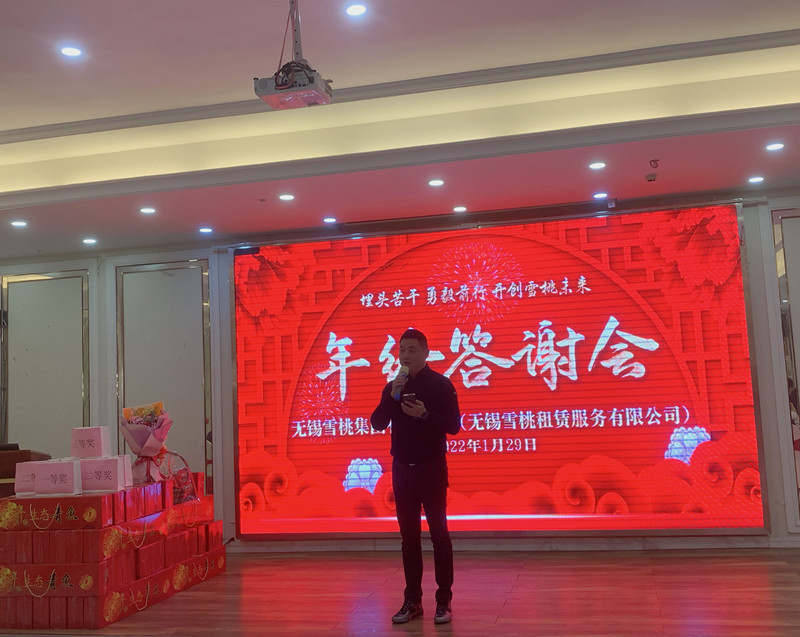 Engineering Department's Manager Mr. Wu Spoke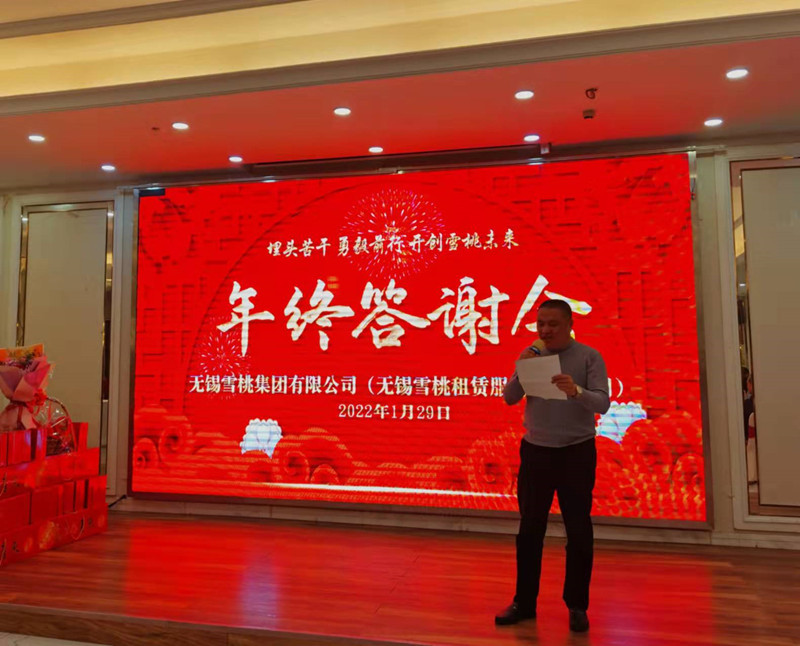 Engineering Department's family representative spoke