The Municipal People's Representative visited Wuxi Xuetao Group
---
Abstract:OnSeptember22nd,Mr.LinGuozhong,DeputyDirectorofthestandingcommitteetogetherwithsomeleadersandthemunicipalpeople'srepresentativefromrelevantdepartmentsofWuxiPeople'scongressvisitedandsurveyedW
Abstract:
On September 22nd,Mr. Lin Guozhong, Deputy Director of the standing committee together with some leaders and the municipal people's representative from relevant departments of Wuxi People's congress visited and surveyed Wuxi Xuetao Group. This survey is aimed at cooperating with the report 《Wuxi people's congress standing committee on promoting the real economy to speed up the development 》which will be hold in late October.
Mr. Zhang Hua, General Manager of Xuetao Group and the representatives visited our workshops. Mr. Zhang Hua explained the manufacturing process, manufacturing techniques and quality performance of asphalt mixing plant to these representatives. The representatives consulted the produce status every now and then; they fully affirmed Xuetao Group's production research and development ability, and management level. Mr. Zhang Hua introduced Hot Recycled Mixing Plant's working principle and market sales condition to the representatives in exhibition room. Hot Recycled Mixing Plant which is in accordance with national industrial policy and can save energy resource, will be another fast increase core product after Asphalt Mixing Plant. Till now, Xuetao made Hot Recycled Mixing Plants have sold 45 sets.
After visiting the workshops and exhibition room, the representatives hold a meeting. Mr. Zhang Hua, General Manager of Xuetao Group reported company's developing situation, the difficulties and problems we are facing. The representatives made discussion and research combined with the survey. They pointed out that it must be on policies and financial optimization to improve company's management environment, to escort the healthy development of a company.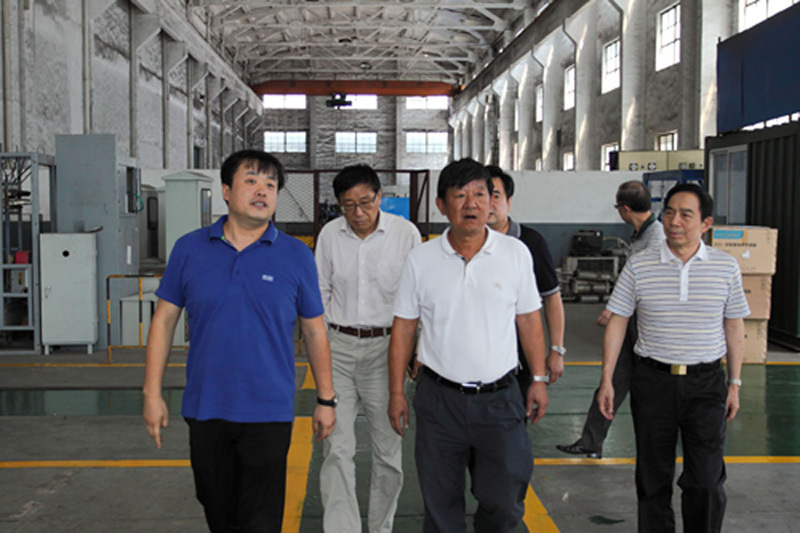 General Manager Mr. Zhang Hua (Left) together with Mr. Lin Guozhong (Middle), Deputy Director of Wuxi standing committee and
other representatives visiting Xuetao's workshops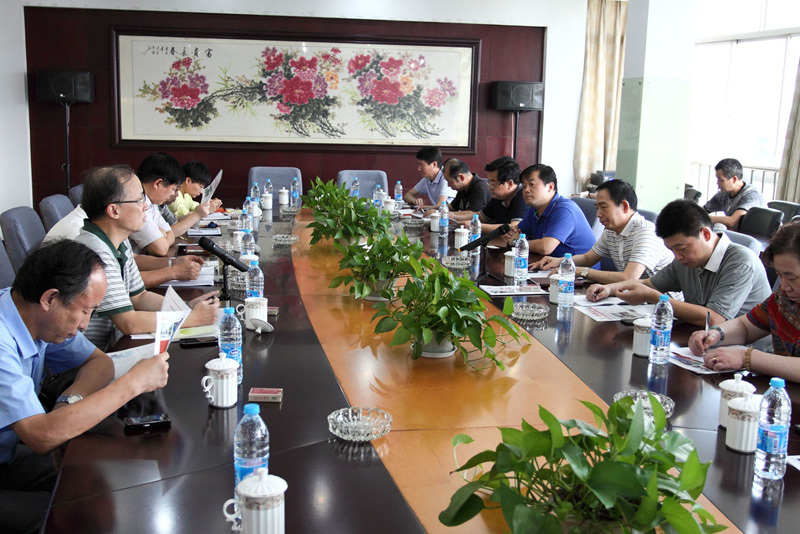 Discuss and Exchange Meeting